Super high purity titanium first applied metal sputtering target
Views: 2 Author: Site Editor Publish Time: 2017-07-12 Origin: Site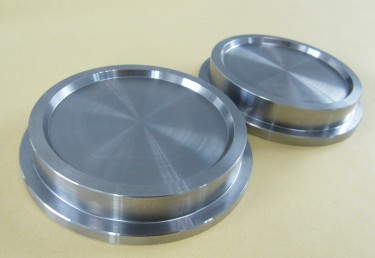 It is reported that oxygen free ultra-high purity titanium is not less than 99.995% purity (99.8% of titanium sponge purified to 99.995%~99.999% titanium crystal). In the past, only three multinational companies in the United States and Japan had the ability to produce ultra pure titanium. Chong run company became the fourth company producing high-purity titanium. Experts say the use of special technology to cut high purity titanium into metal wires cuts only 1/1000 of human hair. The most advanced technology in the world can achieve 16 nanometers. At present, 28 nanometer can be made in china.
  Last year, the explosion heated a new material symbol "titanium"". In 2016, titanium shone with dazzling light. Titanium with its excellent performance, through the display of various products, and finally opened a noble quality veil, "titanium good" function began to fully enter the people's attention. At the beginning of June, in 12th Five-Year the national science and Technology Innovation Exhibition, BaoTi group made the 4500 m manned submersible titanium alloy shell has won the praise of general secretary Xi Jinping.
  In mid October, the Shanghai International Exhibition on large diameter titanium, titanium alloy, Hebei Hengxiang Xinpeng Zhiyuan pipe to attract people's attention...... In November 26th, CCTV financial channel rolling "Chinese" core "core technology help Chinese made", the Zhejiang Ningbo Jiang Feng electronic materials Limited by Share Ltd to titanium of the wave of intelligent manufacturing technology. At present, there are only 4 companies in the world mastering chip manufacturing technology for sputtering target, and China imports more than $200 billion per year. It can be said that small chips are the basis of all intelligent manufacturing.