Sputtering target products applications and market segments of Baoji Okai
Views: 32 Author: Site Editor Publish Time: 2016-07-04 Origin: Site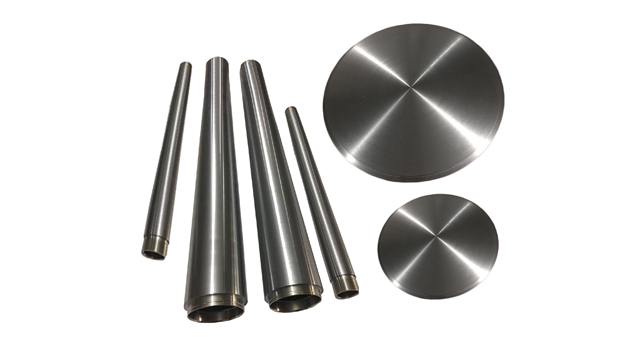 Baoji Oukai Sputtering Targets Technology Co., Ltd mainly produces targets used in flat panel display, coated glass industry (mainly including architectural glass, automotive glass and optical thin film glass etc.), thin film solar energy industry, surface engineering (decoration & tools), electric resistance and auto lamp coating etc..

We provide high quality targets for the following industries: solar photovoltaic industry, decorative coatings industry, flat panel display industry, architectural glass/automotive glass industry, flexible winding coating industry, optical data storage industry, optical communication/optical industry and magnetic data storage as well as semiconductor industry, and so on. At the same time, we can develop new targets according to customer requirements and provide services of metal targets, bonding and backplane.


Our Main products:

Titanium Target, Zirconium Target, Pure Aluminum Target, CrAl Alloy Target, Silicon Target, Chromium Target, Tungsten Target, Molybdenum Target, Copper Target, Niobium Target, Titanium Silicon Target, Titanium Niobium Alloy Target, Titanium Tungsten Alloy Target, Zirconium Titanium Alloy Target, Nickel Chrome Target, Silicon-aluminum Alloy Target, Nickel Vanadium Alloy Target, Ternary Cr-Al-Si Alloy Target and Ternary Ti-Al-Si Alloy Target etc..