Process for molybdenum niobium alloy sputtering target
Views: 0 Author: Site Editor Publish Time: 2017-08-09 Origin: Site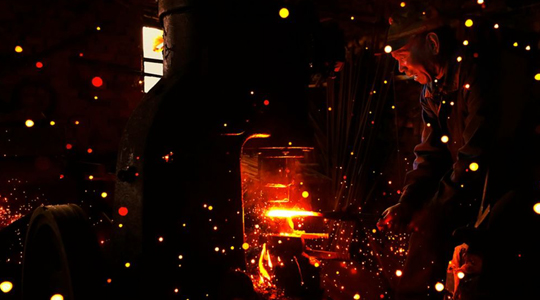 Processing steps of Mo Nb alloy plate is first mixed, quantitative molybdenum powder and niobium powder into at least three copies, and each small portions of molybdenum powder and niobium powder were mixed into small portions of mixed powder, each small mixed powder after repeated mixing and sieving, multiple small mixed powder to blend into the mixed alloy powder.
Then after forming, isostatic pressed alloy billet into high temperature sintering in hydrogen furnace, sintering temperature is divided into three zones: 0-800, 800-1600, 1600-2000 c c c, each at least 3 hours temperature sintering, final firing alloy billet shape.
After forging and rolling, after 1200-1400 high temperature forging density, heating temperature in the high temperature furnace 1500-1600 C rolled into sheet material specifications, finally finishing, after cutting, grinding, machining become Mo Nb alloy plate products.
Baoji Oukai specializes in providing high purity (3N-7N) sputtering target, coating target, ultra pure metal target, rare metal target material, can be customized in accordance with customer requirements processing target, but also provides target binding and other services.