Baoji okai's sputtering target bonding technology
Views: 4 Author: Site Editor Publish Time: 2017-08-18 Origin: Site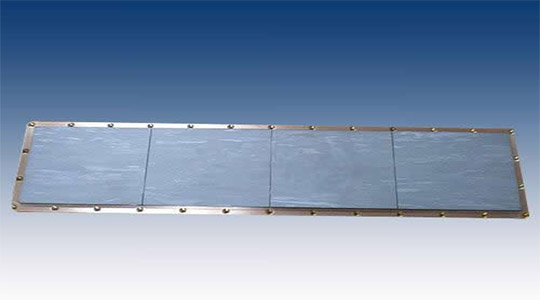 The most effective metallic bonding is with indium and is the preferred Baoji Okai sputtering target bonding method. Baoji Okai uses only high purity indium for the majority of its bonding, to ensure the strongest bond between a sputtering target and a backing plate. Indium also offers enhanced elasticity to accommodate any expansion of the target when in use.
  Another advantage of bonding sputtering targets is continued use if cracking occurs during thermal shock. Without bonding to a backing plate, a crack in a sputtering target is considered unusable.
  Hot pressed targets are one of the best candidates for bonding; however baoji okai can bond almost any type of sputtering target to a backing plate. If you are unsure if your sputtering target should be bonded, feel free to contact us for specific advice about your target and sputtering system requirements.
  Most sputtering targets are bonded to copper backing plates or copper sheet, as this material offers enhanced thermal conductivity. baoji okai also offers other sputtering target backing plate options including stainless steel, molybdenum and aluminum.
  We can bond a sputtering target to a new backing plate or to your previously used backing plate. Additionally, we have experience in bonding to a variety of backing plates including ones with holes, clips and other variations.
  In addition to bonding, we also offers a de-bonding service to remove your spent sputtering target from your backing plate. High purity sputtering targets can be reclaimed when the target is no longer usable for sputtering.