About sputtering target bonding
Views: 5 Author: Site Editor Publish Time: 2017-09-13 Origin: Site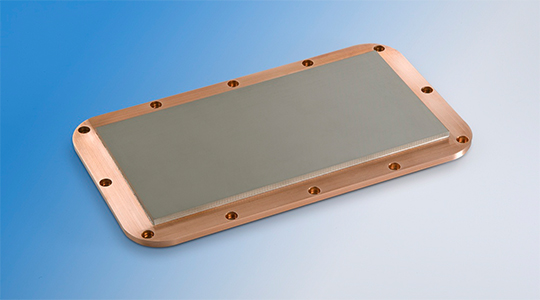 One of the key parameters that determine the performance of sputtering targets is the integrity of the bond between the sputtering target and the backing plate.Target bonding is a critical process and the exact fabricating method employed can vary depending on the choice of the sputtering target material.
  This bond can be critical to the performance and cost of the sputtering target.Studies have shown that bonded sputtering targets produce a more uniform deposition and demonstrate reduced target cracking at higher deposition power densities.A properly bonded sputtering target will normally give a longer working life than a non-bonded target, may enable the use of a higher power input to achieve faster sputtering rates and will enable thin film process parameters to be consistently repeated. As a China professional leading supplier of sputtering targets, Baoji Oukai Sputtering Target are able to both supply the high quality traditional and custom alloy materials necessary for superior deposition, as well as maximize material performance in the manufacturing environment.
  The bond must exhibit a low thermal resistance so that the highest possible power density can be applied to the target without the target overheating and cracking. There must also be minimal voiding in the bond to avoid hot spots which can be associated with cracking and non-uniform deposition. The bond must possess sufficient strength to prevent de-bonding of the target during operation, but be flexible enough to minimize the formation of residual stresses during bonding. The latter stresses can be associated with cracking of the target. To reduce the cost of ownership of the target assembly, it is important that the bond can be easily taken apart (reworked), so that the backing plate can be reused. Finally, the entire bonding process must be low cost.