About Tungsten target
Views: 0 Author: Site Editor Publish Time: 2017-08-16 Origin: Site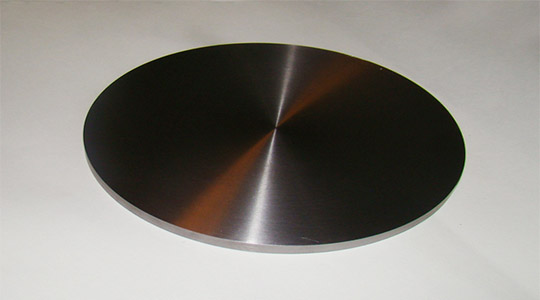 The highest purity of tungsten target produced by Baoji Okai is 99.97%. Density ranges from 18.8 to 19 g/cm3. It has homogenous structure and grain size.
  Tungsten target is produced by sintering tungsten powder. Tungsten target is solid and its surface is bright. We can produce tungsten target as customers' requirements. Metal tungsten has good ductility. So it can be used for cathode target in X-ray tube. This tungsten target owns homogeneous, good thermal conductivity, high melting point, low vapor pressure.
  Pure tungsten and tungsten alloy targets are widely used for semi-conductor integrated circuit, surface monitor, solar energy photovoltaic and X-ray. Tungsten target can be used with old sputtering equipment, also with the newest technical device such as solar energy battery, fuel battery and large scaled coating for chips. it also can be applied to glass, LCD screen, LED and electrical industry.